Australians Are Losing Faith in Government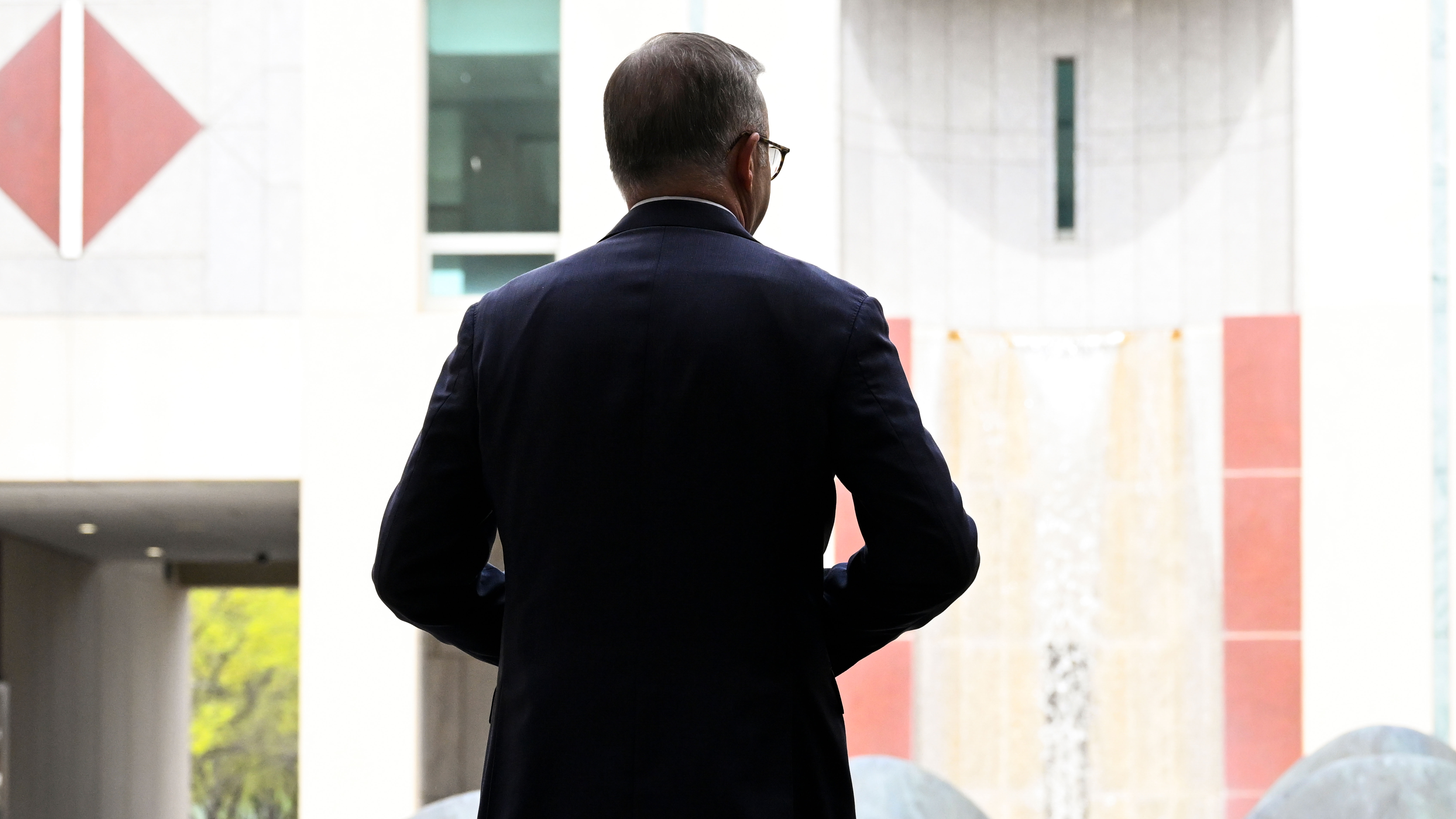 Photo by Lukas Coch / Getty Images
In the face of worsening inflation and heightened fears of a recession, Australians are losing faith in their government's ability to "do the right thing" for them, as various economic factors impact the nation's overall social cohesion, and drive scores of the nation into poverty.
At the height of the pandemic in 2020, collective belief that the nation's federal leaders would "do the right thing for the Australian people" was riding high. When voters were surveyed by the Scanlon Foundation—a research organisation founded in 2001, with a focus on social cohesion—at the time, as many as 56 percent of them said yes. 
Two years later, and six months into the reign of a new Labor government, the sentiment has slipped. 
According to the Foundation's 2022 Mapping Social Cohesion report, which compiles the responses of a mammoth 5,757 survey respondents, trust in government has fallen to 41 percent, just above pre-pandemic levels. 
The question attracted "significantly" fewer optimistic responses than were recorded in 2021, when 44 percent of those surveyed viewed the government in a positive light.
Even still, that number remains far higher than the dismal responses recorded in 2018, when former prime minister Scott Morrison had just ousted his predecessor, Malcolm Turnbull, in a challenge for Coalition leadership.
Faith in state governments over the same period was quite high, particularly when it came to handling the COVID-19 pandemic. Since then, that view has become less common, the survey found, but the majority of respondents across all states still think that their leaders are handling what remains of the crisis at least "fairly well". 
In fact, the report found that support for state leaders was so strong that it often extended beyond party lines. 
For instance, two thirds of Labor voters across New South Wales and Tasmania, each led by Liberal National Party governments, said they believed their state and territory leaders had handled the pandemic "very" or "quite" well so far. 
For the Coalition voters living in states led by Labor governments, a similar portion said their Labor state and territory leaders had responded to the pandemic at least "quite" well. 
The same can't be said for voter perceptions of Canberra, though. 
According to the report's author and Australian National University lecturer, Dr James O'Donnell, "there are widely held doubts" about the way Australia's federal politicians conduct the nation's business in Canberra. 
More than 75 percent of the population believe government leaders abuse their power "at least some of the time", while nearly a quarter believe abuse of power happens "most or all of the time".
The sentiment will no doubt prove a challenge for prime minister Anthony Albanese and his cabinet, who are in a frenzy to curb rising energy prices and get inflation under control in the face of mounting pressure from the opposition to stick to an election promise that warmed voters with the prospect of lower power bills under Labor's watch. 
So far, that hasn't materialised, and isn't likely to for some time.
Beyond that promise, the Albanese government is relying on long game policy levers to weather the storm. It refuses to offer households doing it tough any sort of cost of living relief that can be spent at the shops, like the pandemic payments so many Australians grew accustomed to over the last two years, while also staving off pressure to intervene in the energy market, where coal and gas producers operating in Australia are making a bomb.
And the Scanlon Foundation's social cohesion report, released on Wednesday, offers some of the earliest broad-based reactions to these pressures. Dr O'Donnell said this report saw the highest rate of economic concern since the question was first asked. 
"Economic issues, including those related to unemployment, jobs, poverty, and the deficit were cited by 39 percent of people in this year's survey as the most important problem," Dr O'Donnell said. 
As the financial support that came with the pandemic tapered off, more people started to report living with financial stress or living in poverty, the report found. 
The proportion of people who described themselves as either poor or "struggling to pay their bills" rose to 10 percent, while those who said they were just "getting along", increased "significantly" to 37 percent. 
"Economic inequalities exacerbated by the current economic climate…appear to be giving rise to social inequalities that, in turn, drag down social cohesion in Australia," Dr O'Donnell said. 
He said he estimates the increased number of those who said they're "just getting along", or struggling, has reduced the "overall sense of belonging and worth" in Australia, the sense of "social inclusion and justice", and the extent to which they "participate" in Australia, three key metrics the Foundation uses to grade the state of Australia's overall social cohesion.
Follow John on Twitter.
Read more from VICE Australia and subscribe to our weekly newsletter, This Week Online.