The 2023 Official USB of the Apocalypse PRE-SALE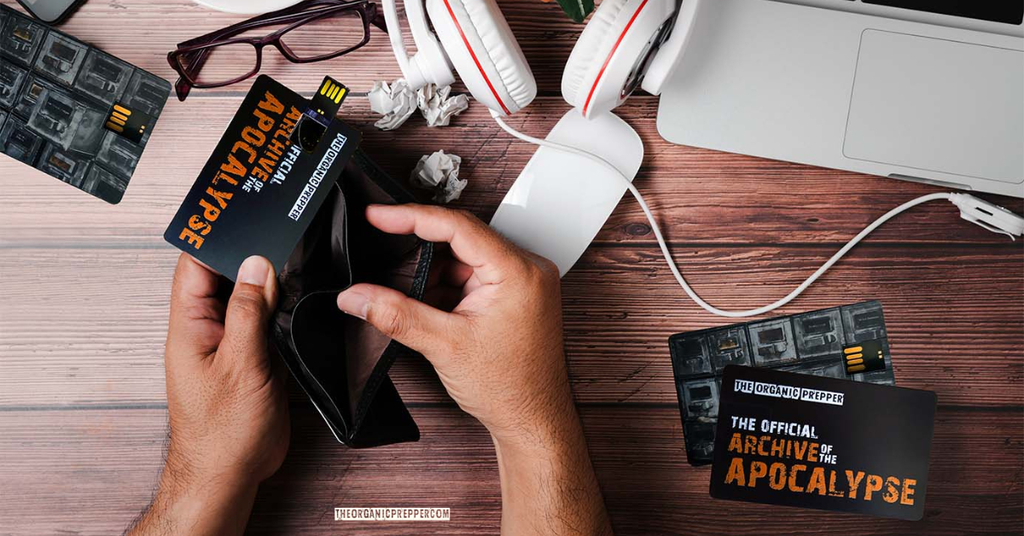 (Psst: The FTC wants me to remind you that this website contains affiliate links. That means if you make a purchase from a link you click on, I might receive a small commission. This does not increase the price you'll pay for that item nor does it decrease the awesomeness of the item. ~ Daisy)
Censorship.
It's not going away. In fact, it's on the uptick, but slowly, subtly and I'd argue, more insidiously for the false facade.
This website has been defunded and denounced in the past. Somehow, teaching people to prepare and pointing out the dangers in modern society is a point of controversy.
We've watched as other websites were banished from social media outlets, delisted by Google, and outright de-platformed. We are undertaking every effort to make sure that if something happens that is outside our control, YOU have access to all of our content, all the way back to 2012, when this website first began.
You can never lose access to The Organic Prepper website, no matter what happens, with your Official USB of the Apocalypse!
That's why we're offering The Organic Prepper USB with every single bit of our content from the first day the website began in 2012 through the very last day of 2022. You can pre-order your USB, to be mailed out in February, for just $99 this weekend only. After this weekend, the price will go up to $250 to get more than 3000 preparedness and current events articles on a handy USB drive that fits neatly in your wallet.
Go here to pre-order the new 2023 release of USB of the Apocalpyse today:  https://selfrelianceandsurvival.com/product/the-organic-prepper-usb-archive/
Supplies are extremely limited.
PS: If you got your USB last year, watch your inbox later today for a special offer to get a digital download with this year's update!