Pence says he disagrees with DeSantis's going after Disney's tax status because he's a 'limited-government Republican'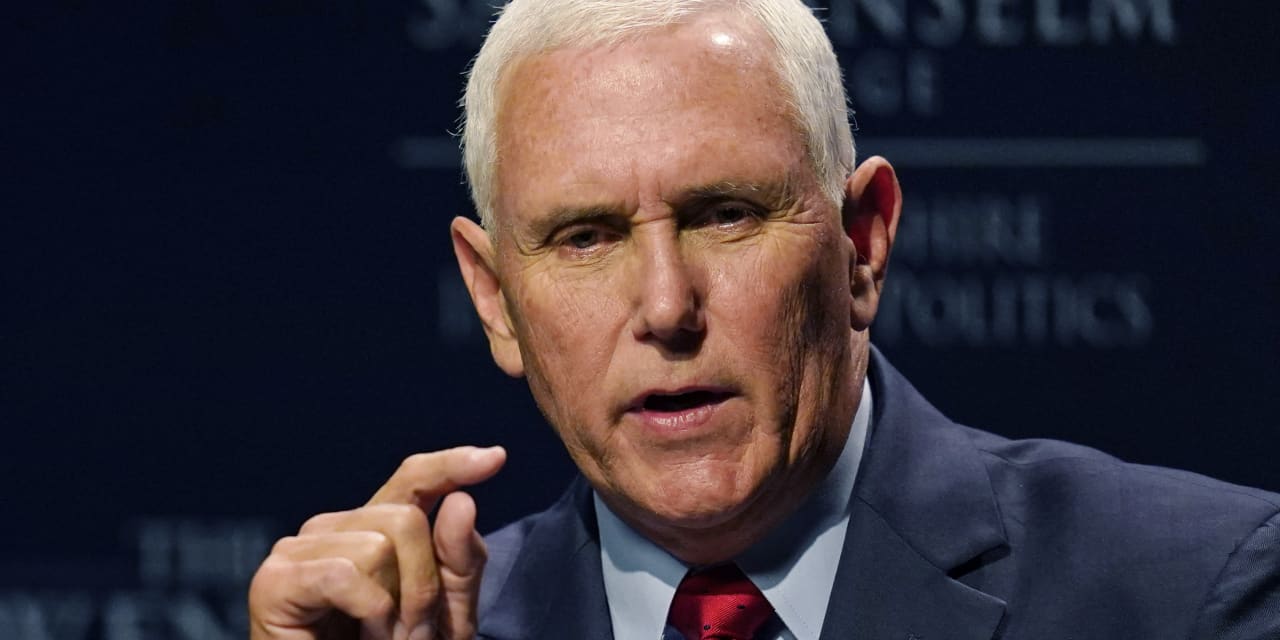 "'Going after their taxing authority … that was beyond the scope of what I, as a conservative limited government Republican would be prepared to do.'"
That's former U.S. Vice President Mike Pence discussing Florida Gov. Ron DeSantis's ongoing push to punish the Walt Disney Co.
DIS,
-0.40%.
DeSantis has gone after Disney ever since some of its leaders came out against Florida's so-called Don't Say Gay law, signed last year by the Republican governor. The law bars instruction about and even mention of sexual orientation and gender identity in kindergarten through third grade as well as other lessons deemed not age-appropriate.
From the archives (January 2022): Critics accuse DeSantis of base pandering as he pushes bill to shield white people in Florida from 'discomfort' at school or in job training
DeSantis signed a bill last year dissolving Disney's 50-year-old special tax district near Orlando, which has allowed Disney to self-govern the land that includes its theme parks, leading to rapid expansion of parks, hotels and other attractions.
Pence clarified that he supports Florida's implementation of H.B. 1557, titled "Parental Rights in Education," informally known as the "Don't Say Gay" law, but was critical of DeSantis's interference in the matter.
See also: Disney heir comes out as transgender, denounces Florida's 'Don't Say Gay' bill
Disney, which employs 70,000 people in Florida, issued this statement following the signing of the bill last year: "Florida's HB 1557, also known as the 'Don't Say Gay' bill, should never have passed and should never have been signed into law. Our goal as a company is for this law to be repealed by the legislature or struck down in the courts, and we remain committed to supporting the national and state organizations working to achieve that. We are dedicated to standing up for the rights and safety of LGBTQ+ members of the Disney family, as well as the LGBTQ+ community in Florida and across the country."
DeSantis said Disney "crossed a line" by attacking the bill.
Both Pence and DeSantis are considered likely candidates for the 2024 Republican presidential nomination, although neither has formally announced an intention to run at this point.
Former U.N. ambassador and South Carolina governor Nikki Haley and former president Donald Trump are among the Republicans who have publicly launched 2024 bids.
Read on: 5 things to know about Nikki Haley, the first big-name Republican to challenge Trump's 2024 bid