Sen. Richard Blumenthal, 77, to undergo surgery after breaking leg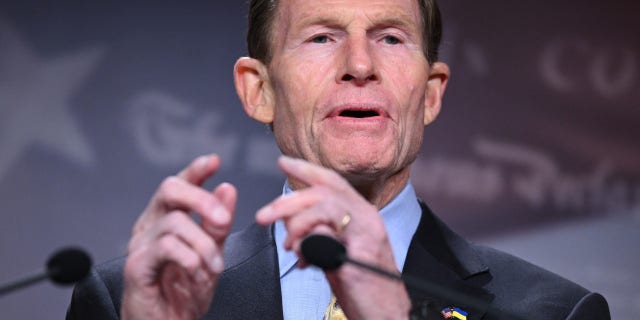 Connecticut Sen. Richard Blumenthal is expected to undergo surgery on Sunday after fracturing his femur.
The Connecticut Democrat fractured his femur during a mishap at the victory parade for the UConn Men's Basketball team on Saturday, News 12 Connecticut reported.
The Huskies won the Men's NCAA Basketball National Championship earlier this week. 
According to the outlet, someone was taking a video of the 77-year-old senator during the parade and fell on top of him which caused the injury.
SEN. JOHN FETTERMAN TALKS MENTAL HEALTH POST-HOSPITALIZATION: 'MESSAGE RIGHT NOW ISN'T POLITICAL'
Blumenthal was said to be in good spirits while speaking to News 12 Connecticut on the phone Saturday night.
"What can I say, I love a parade!" Blumenthal tweeted Saturday night.
"Thanks to Chris & everyone for the well wishes. I did indeed fracture my femur after a fellow parade goer tripped & fell on me during the parade today. Routine surgery tomorrow just to make sure everything heals properly. I expect a full recovery!"
CONNECTICUT SENATE DEBATE: REPUBLICAN LEVY HAMMERS BLUMENTHAL ON INFLATION: 'YOU WERE WARNED'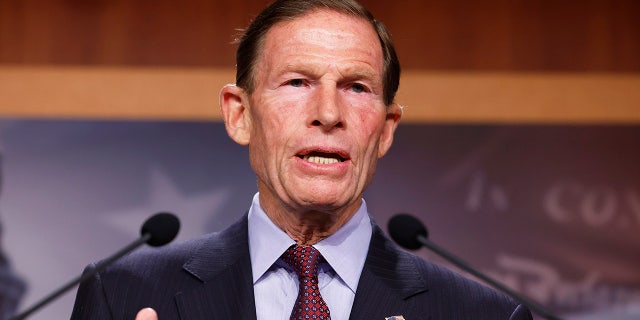 Blumenthal is currently serving in his third term in the United States Senate after being elected in 2011.
Tens of thousands of people gathered in Hartford, Connecticut on Saturday to celebrate this year's UConn basketball team, West Hartford News reported.
CLICK HERE TO GET THE FOX NEWS APP
The Huskies defeated San Diego State by a score of 76-59.