'He used people': Jeffrey Epstein scandal rolls on as new names emerge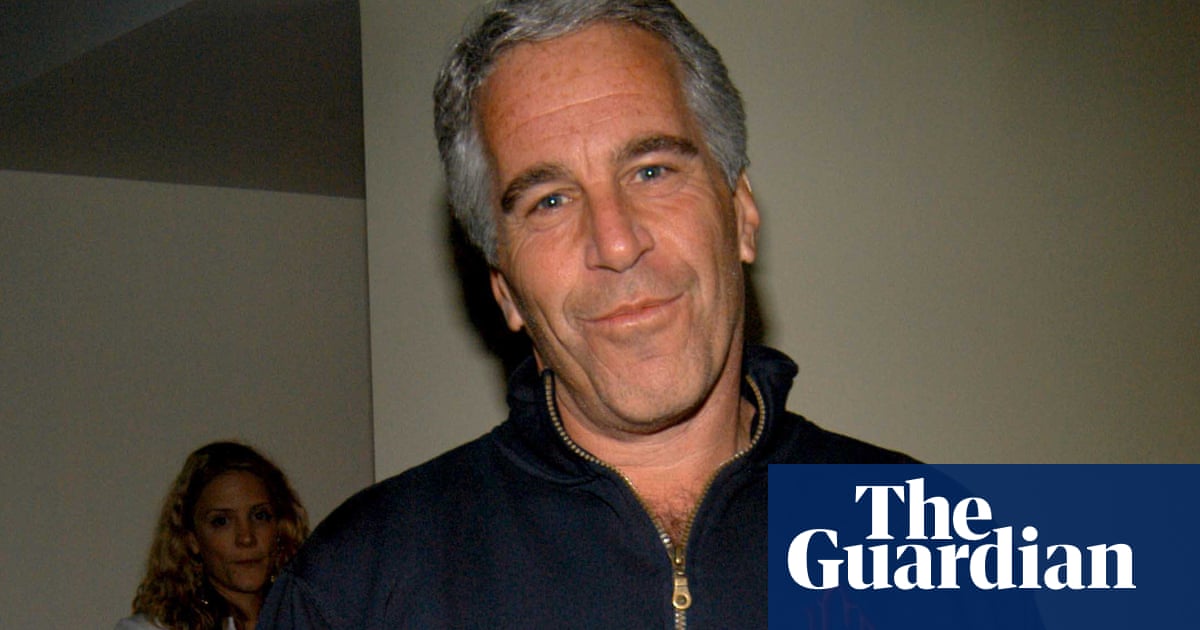 Like a Hollywood zombie, the scandal surrounding the late sex offender and disgraced financier Jeffrey Epstein is resurfacing to infect the reputations of the living, as names once again emerge from legal documents amid fresh details of his daily itinerary of meetings with prominent government, financial and cultural figures.
The latest boldface names to emerge from a series of Wall Street Journal reports include the director of CIA, Williams Burns, and Kathryn Ruemmler, White House counsel under Barack Obama, alongside lesser figures including the leftwing professor and activist Noam Chomsky, billionaire venture capitalist Reid Hoffman and Lawrence Summers, former Harvard president and director of the National Economic Council under Obama.
And then there were the figures from arts and letters. Woody Allen was scheduled to visit the studio of Jeff Koons with Epstein. Another was Dr Helen Fisher, an anthropologist of human behavior. She was invited to speak to his staff.
The names shed light on what Epstein – who killed himself in a New York jail cell in 2019 – was trying to achieve when he returned to New York after home detention in Florida in the wake of his sex crime conviction. Far from laying low, Epstein resumed his movements in global high society with a dizzying schedule of meetings, dinners, more meetings and gatherings, often at his now-infamous townhouse in Manhattan.
But Epstein was careful to keep the concentric circles that made up his professional and personal lives separated. "He wanted to be accepted in society and he wanted his reputation cleansed," says one person familiar with the post-Florida conviction period. "He wanted to continue to do business and continue to have this underground network of girls.
"He was not a changed man, he paid off everybody for the sentence he got. He thought he'd outsmarted everybody. But what he did do was increase his security, with cameras installed and bodyguards, so you couldn't get in or out without security. But you need to understand that in his mind he thought he'd done nothing wrong and he was entitled to behave anyway he wanted to if he had the money to pull it off."
The girls, the source says, were just to provide added value. "If you invested money with him, he'd get you laid. They were young pretty girls with no contacts, who they had no ability to meet. It was like a dating service and the girls were like the candy on a stick."
Simultaneously, a lawsuit filed in US district court by an unnamed woman and the US Virgin Islands against Epstein banker JP Morgan is not only dragging financial fat cats, including JP Morgan's CEO, Jamie Dimon, and former Barclays CEO Jes Staley, but also Google co-founder Sergey Brin, Hyatt Hotels chairperson Thomas Pritzker, American Canadian businessman Mortimer Zuckerman and former CAA talent agent Michael Ovitz toward giving depositions under oath.
The flurry of Epstein-related activity does not concern the period before 2006, when he was charged with solicitation of a minor by Florida prosecutors, or the legal claims that arose from that time, including Prince Andrew's reputed $12m settlement with Virginia Giuffre or Ghislaine Maxwell's prosecution for conspiring to sexually abuse minors between 1994 and 2004.
Instead, the current names in circulation, like former Israeli president Ehud Barak and Microsoft co-founder Bill Gates, are not original to the Epstein conflagration or related to current claims around Epstein's international sex-trafficking operation.
Instead, they present a more detailed picture of how the financier attempted to rebuild his reputation in New York after his Florida conviction by surrounding himself with powerful people and how, according to the Virgin Islands claim, large US banks continued to do business with him.
Last week, the Journal looked at just one day – 8 September 2014, six years after Epstein was registered as a sex offender in Florida – and found that he planned to meet with four billionaires: Gates, Zuckerman, Pritzker and Leon Black, a financier whose ties to Epstein are already known.
The outlet has not revealed where it obtained the documents, which it said include "thousands of pages of emails and schedules from 2013 to 2017". It said it could not verify that the scheduled meetings took place, but said some documents "provided new details about how often or where the people met with Epstein, and the kinds of favors Epstein did for them".
Separately, the Virgin Islands lawsuit claiming that JP Morgan and Deutsche Bank knowingly benefited from participating in Epstein's sex-trafficking venture is producing new claims of sexual misconduct.
Last week, Judge Jed Rakoff overseeing the lawsuit said the court would hear claims brought by one Epstein victims that Staley "used aggressive force in his sexual assault of her" and had told the second woman "that he had Epstein's permission to do what he wanted to her". Staley, 66, has admitted a friendship with Epstein but has denied participating in sexual assaults on women trafficked by Epstein.
Revelations around Epstein's connections are, in a sense, repeats of what Christine Pelosi, daughter of former House speaker Nancy Pelosi, tweeted soon after Epstein was arrested on 9 July 2019: "This Epstein case is horrific and the young women deserve justice. It is quite likely that some of our faves are implicated but we must follow the facts and let the chips fall where they may – whether on Republicans or Democrats."
Most of the people named in the Journal stories and in the lawsuits have said they visited Epstein for reasons related to his wealth – to raise money for charitable causes or associated philanthropic projects. A spokesperson for the CIA told the outlet that director Burns had met Epstein on three occasions when he was deputy secretary of state to seek "general advice on transition to the private sector".
Likewise, Ruemmler said via her employer, Goldman Sachs, that Epstein introduced her to potential clients, including Bill Gates. "I regret ever knowing Jeffrey Epstein," Ruemmler told the Journal.
When 94-year-old Noam Chomsky was asked about his relationship with Epstein, he responded: "First response is that it is none of your business. Or anyone's. Second is that I knew him and we met occasionally." Lawrence Summers said he had "deeply regrets being in contact with Epstein after his conviction".
A friend of Epstein's for over 30 years theorizes that the release of the financier's schedules now is part of an effort to discredit the intelligence services and Democrats that predominantly feature in the Journal's Epstein reports. "No matter how you add it all up, they're try to link a lot of today's Democrat operatives to Jeffrey Epstein because it's bad PR," they said.
But Epstein's thirst for influence continues to spread poison to anyone who came into contact with him. That looks unlikely to stop. "He always wanted to surround himself with pseudo-scientific crowd of very important people."
"He used people from different fields to impress someone he wanted to get to. He got to Gates through his scientific adviser Boris Nikolic and then pitched him an idea to set up a foundation to support his global health foundation. How he'd use them, he'd figure out later on. An opportunity would present itself."