'The Guest': the Palestinian mastermind behind deadly Israel incursion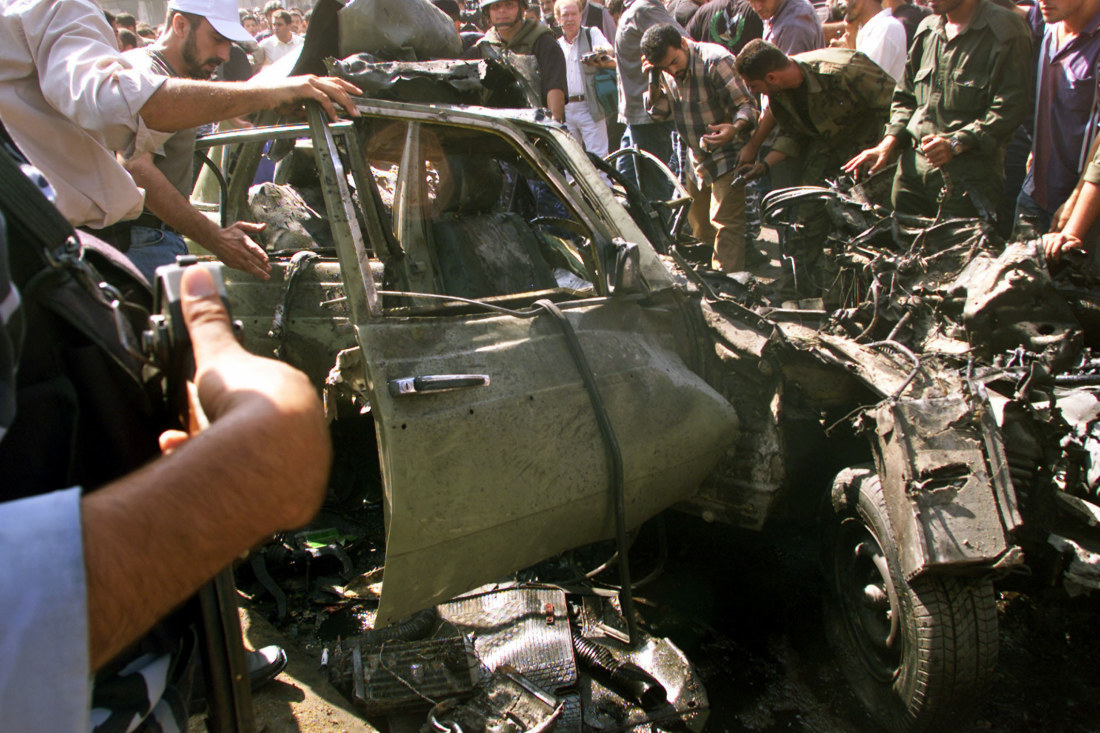 "Even before this, Deif was like a sacred personality and very much respected both within Hamas and by the Palestinians," said Mkhaimar Abusada, a professor of politics at Al-Azhar University in Gaza. His biggest operation against Israel would have turned him into a figure "like a god to the young", Abusada added.
The most significant factor for Hamas is the sheer number of hostages hauled back to Gaza. Israel handed over 1000 Palestinian prisoners to free a single soldier, Gilad Shalit, after five years of captivity by Hamas in 2011.
"Hamas understands very well that, when it comes to holding Israeli prisoners, patience is all they need," said a regional diplomat who helped negotiate Shalit's release. "Over time, the Israeli public will create the pressure. All Hamas has to do is wait."
In interviews, Israeli and Palestinian analysts, including people who knew Deif before he vanished into the shadows of Palestinian militancy, described a quiet, intense man uninterested in the internecine rivalries of Palestinian factions. Instead, they said, he was single-minded about changing the nature of the Israeli-Arab conflict, and using violence as a means to achieve it.
"You should fight the Israelis inside Israel, and demolish their fantasy that they can be safe in occupied land," said a Palestinian fighter turned mid-level politician who met Deif in the early 2000s.
They also described a man whose ability to constantly evolve alongside the Israeli military's technological achievements was illustrated during the ferocious 11-day war between the Palestinian militant group and Israel in 2021. Hamas deployed swarms of low-tech rockets in an attempt to overwhelm Israel's air defence system, which almost ran out of munitions in the 11 days before a truce was brokered.
Oslo Accords
Like others in Hamas, Deif views the Oslo Accords, which in the late 1990s briefly held the promise of a negotiated peace settlement, as a betrayal of its resistance and the original goal to replace Israel with a Palestinian state.
"Deif has tried to start the second war of Israeli independence," said Eyal Rosen, a colonel in the Israeli army's reserves who in a previous role focused on the Gaza Strip. "The main goal is – by steps – to destroy Israel. This is one of the first steps – this is just the beginning."
Deif, one-time bombmaker and the architect of a decade-long program to dig a network of tunnels under Gaza, was born Mohammed Diab Ibrahim al-Masri in the Khan Younis refugee camp during the 1960s, according to an Israeli official familiar with his security file.
Gaza was then under Egyptian control, and the Israeli official familiar with his file at the Shin Bet intelligence service said either his uncle or father had taken part in the sporadic 1950s raids by armed Palestinians into the same swath of land that Deif's fighters infiltrated on Saturday.
So little is known about him that even his name is a mystery. People who knew him in the 1980s say that even then he went by the name Deif, while others said they knew him by his birth name. Only one grainy photograph of him exists in the public domain.
His taste for theatrics was honed at an acting troupe he joined while at the Islamic University of Gaza, a hotbed of the Egyptian branch of the Muslim Brotherhood's style of political Islam. By the time Hamas was born in the late 1980s, forged in the fire of the first intifada, or uprising, against Israel's occupation, Deif was in his 20s.
Around that time, Ghazi Hamad, now a Hamas politburo member, shared a prison cell with Deif after they were jailed by the Israelis.
"From the beginning of his life in Hamas, he was focused on the military track," said Hamad. "He was very kind," he said, "all the time a patriot who would make little cartoons to make us laugh."
Any hint of kindness would soon fade, as Hamas carried out suicide bombings to doom the Oslo Accords. Israel holds Deif responsible for the death of dozens of people in suicide bombings, including a wave in 1996 that killed more than 50 civilians.
Deif is said to have studied under Yahya Ayyash, a bombmaker with the nickname "Engineer" who was assassinated by Israel in 1996 with a mobile phone packed with explosives.
Deif moved up the ranks of the Qassam Brigades, the military wing of Hamas, and the Israeli official said he was involved in the creation of the first rudimentary rockets. Hamas' arsenal is now in the tens of thousands; it they fired 3500 on Saturday alone.
The Israeli official said Deif sought high-impact targets, such as settlers and soldiers in the occupied territories, buses in Jerusalem and Tel Aviv. He also oversaw the rocket barrages that send Israelis into bomb shelters at regular intervals.
Within Hamas, the official said, Deif was an opponent of the complicated dance whereby Hamas would agree to halt fighting that sporadically flared in exchange for Israel allowing additional funds into the blockaded strip or more work permits for Gazans.
Although this arrangement helped to manage cycles of violence, it has also led to wars in 2009, 2011, 2014 and 2021 – and now this one, all of which the militants portrayed as a victory.
"This terrorist action has finished this practice forever," said the Israeli official of Saturday's assault. "Now there will be no truce, only retaliation."
Which is exactly, it seems, what Deif had always wanted.
Read more about the Israel-Hamas war
Financial Times