America's fault? Israel-Hamas violence 'clear example of the failure of U.S. policy,' Putin claims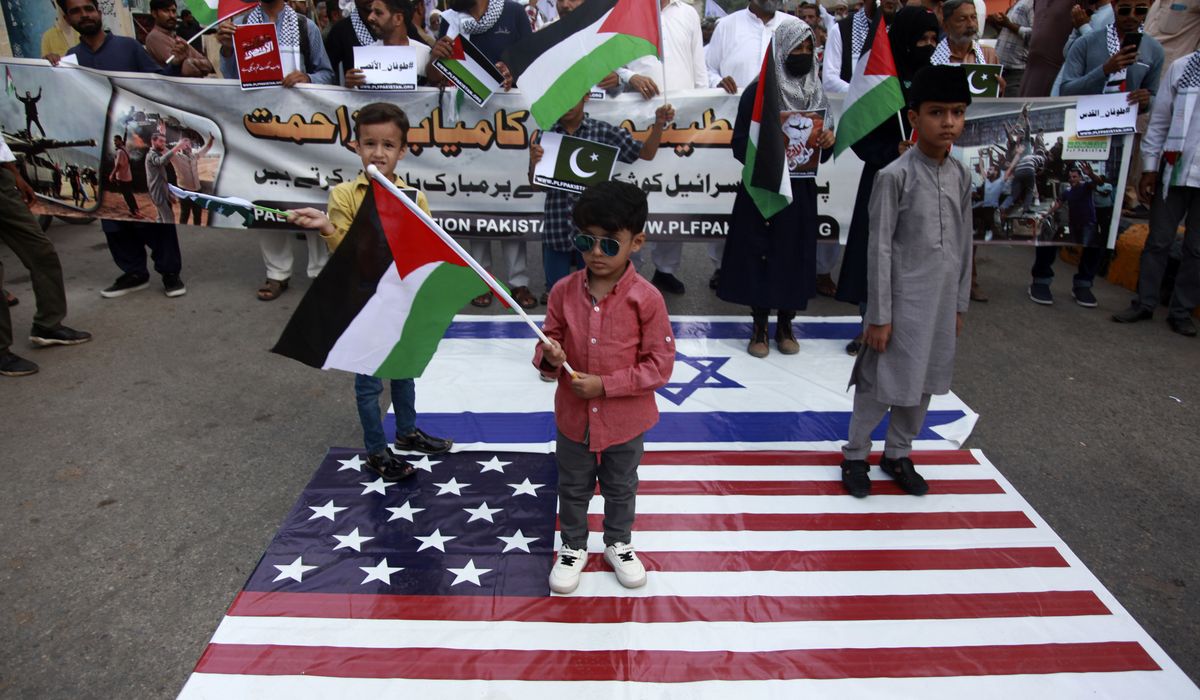 Russian President Vladimir Putin on Tuesday said the escalating Israel-Hamas war is the result of "the failure of U.S. policy" and argued that Western solutions for the Middle East have brushed aside the "interests of the Palestinian people."
It's the first time Mr. Putin has commented on the conflict, which began Saturday when Hamas launched a terrorist attack that killed over 1,000 Israelis, wounded scores more and resulted in at least 150 people kidnapped by the Gaza-based militant outfit. At least 11 Americans also were killed.
The Hamas operation, the deadliest attack on Israel in decades, was shockingly violent. Israeli Prime Minister Benjamin Netanyahu said the Hamas terrorists bound and executed children and took elderly and disabled Israelis as prisoners.
---
---
But Mr. Putin said the assault can be traced to American policy failures.
"I think many will agree with me that this is a clear example of the failure of U.S. policy in the Middle East," Mr. Putin said, according to English-language media accounts of his comments.
The U.S. "was unfortunately unconcerned with finding compromises acceptable for both sides," he said at the Kremlin Tuesday. "It put forward ideas on how it should be done and pressured both sides — each time, however, without taking into account the fundamental interests of the Palestinian people."
---
SEE ALSO: Barbaric attacks by Hamas undermine sparse support for Palestinians
---
Mr. Putin once cast himself as an ally of Israel and of Prime Minister Benjamin Netanyahu specifically. But the relationship between the two men, and their countries, has soured since Moscow invaded Ukraine in February 2022.
The Russian president seems to be taking steps to position himself as a peacemaker. This week, he will host Palestinian President Mahmoud Abbas at the Kremlin, according to media reports.